The Scientifically-tested Down Duvet/Comforter

Our consumers experienced the power of great thermal insulation.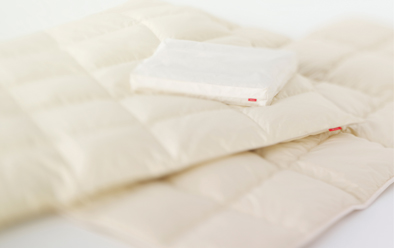 Compared to the consumer panel's normal comforters, IWATA's Down Duvet/ Comforter demonstrated greater warmth and release of humidity in controlled tests.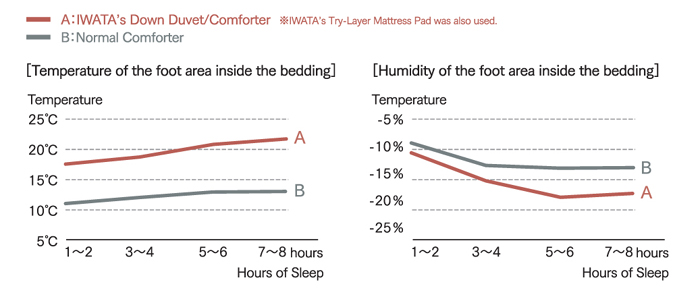 Points 2 and 3 demonstrate that IWATA's Duvet/Comforters increase the quality of sleep and allow for an easier morning awakening.
※This data is was collected at consumers' homes during winter.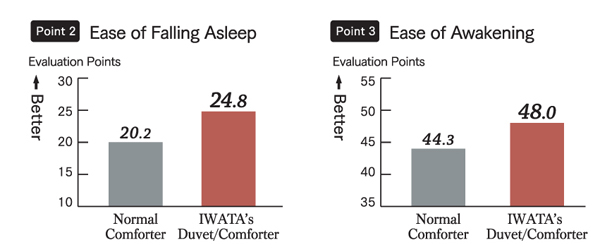 ※This data was announced at the 35th annual meeting of the Japanese Society of Sleep Research.
※Use of any data or images without permission is prohibited.