Comfortable Sleep Laboratory

The Scientifically-tested LARKOWL
On the Comfort Sleep of Summer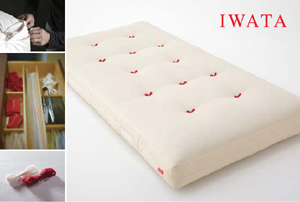 The LARKOWL mattress (A) and polyurethane mattresses (B) were studied for surface temperature and humidity. Though ambient temperature increased for both A and B, the LARKOWL (A) actually showed a decrease in relative temperature. 
The Scientifically-tested Camel Hair Mattress Pad
Excels in Moisture Release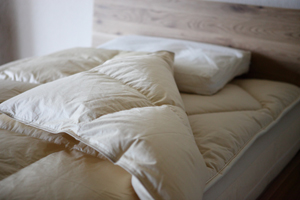 We compared the moisture desorption rate of camel hair and sheeps wool in a 20℃ room with 65% humidity. The camel hair absorbed 1.6 times more moisture than the wool.
he Scientifically-tested Down Duvet/Comforter
Our consumers experienced the power of great thermal insulation.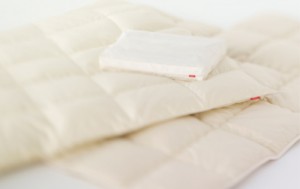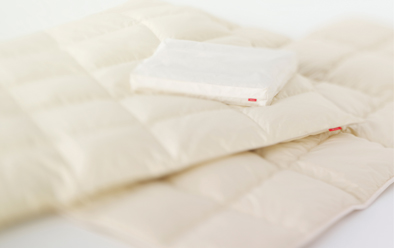 Temperature and Humidity in Bedding
Compared to the consumer panel's normal comforters, IWATA's Down Duvet/ Comforter demonstrated greater warmth and release of humidity in controlled tests.
The Scientifically-tested Ramie Mattress Pad
High rates of absorption and moisture release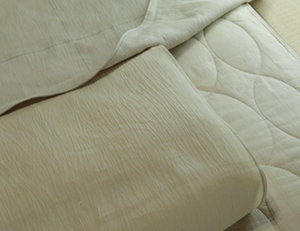 The humidity level remains approximately the same between Samples A and B for the first 40 minutes.  After the 40-minute mark, note the sharp increase in humidity in Sample B.  The humidity remains nearly constant in Sample A, indicating the combination of the Ramie Mattress Pad and the Ramie Sheets are able to both absorb and then release moisture.