We select the ideal materials to achieve high-quality bedding.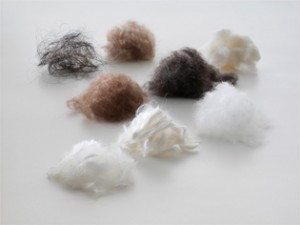 There are four seasons and the seasons effest not only our sleep, but also the natural materials we use to make bedding. IWATA carefully selects materials from around the world, to promote comfortable, healthy, good sleep. We first visit the land where the materials are produced, and validate the rearing environment, manufacturing capacity, quality level, management systems and other factors. We bring back samples, analyze, and then select based on our own strict standards. Validation, procurement, assay of materials, and securement of a supply route-this continuous cycle lets us choose safe and reliable materials.
Down & Feathers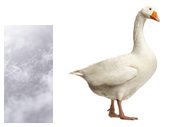 Down surpasses other natural materials in heat retention and moisture absorption / desorption properties. Naturally curled-quill feathers enhance cushioning, stability and breathability. We use only high-quality down and feathers that pass the strict inspection controls of the IWATA Down Laboratory.
Camel Hair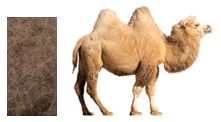 The best Bactrian camel hair comes from the Gobi Desert in Mongolia. The severe climate produces camel hair that excels in strength and functionality. Our mattress made of Mongolian camel hair wicks away perspiration during sleeping, and its natural strength comfortably supports body position.
Cashmere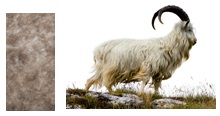 A superior wool, with fine, limber fibers and a silky-soft touch, Cashmere retains warmth extremely well, and is an excellent material for bedding. Not only outstanding in heat retention, Cashmere's moisture-absorbing properties ensure a comfortable sleep without stuffiness.
Yak Hair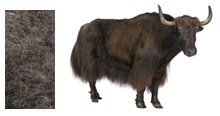 Yak thrive in mountainous areas, such as the highland farms of Mongolia at 4,000 meters above sea level where we source our yak hair, and has sustained nomadic peoples for millennia. Also called Tibetan cashmere, its hairs are extremely long, soft and delicate. Its long hairs support the contours of the body, retaining warmth and preventing pressure-points.
Horse Hair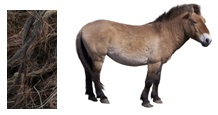 Horse hair has traditionally been used as a quality bedding material through the ages. It has always been considered a valuable commodity, since only a small quantity is cut from one horse. The long, thick hairs excel in durability and load-bearing properties, which prevents sagging. Horse hair also reduces heat and humidity in the sleeping environment.
Ramie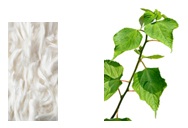 Ramie, a plant native to eastern Asia, has long, strong fibers similar to linen. Its hollow fiber structure provides absorbency and dissipation of excess moisture. IWATA manufactures ramie into an airy fill using advanced needle-punching technology.
Cotton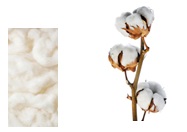 Our 100% cotton shells for comforters and mattresses are non-resin-treated, and weaved into a fine, supple texture. All-natural cotton allows the comforter or mattress fill to breath well, ensuring restful sleep. Our cotton shells are woven in our own factory and at the factories of our reliable partners in Japan by skilled artisans.
Polyester

The polyester that we use is very different from standard foam padding. We use our needle-punching technology, mixing two types of polyester to create our unique padding, far superior to ordinary foam in ventilation and durability. Polyester has been gaining popularity recently as a material with high re-usability and recyclability.